BioEngineering Associates, Inc. (BE) is a General Engineering Contractor Class A in California and a Commercial General Contractor Level 1 in Oregon.
Our projects incorporate bioengineering and other related technologies in the stabilization and restoration of landforms threatened or  damaged by flowing water in freshwater and saline environments including stream and riverbanks, gullies, landslides, flood plains, riparian terraces, and instream habitat.
We coordinate and implements all aspects of the project from start to finish. Our team designs for long term success; we survey the site, design the site restoration, obtain permits, and assemble a team to construct the project.
---
SURVEY
We perform scoping studies to identify and prioritize erosion sites for landowners.
---
DESIGN
Our design team will visit the erosion site a number of times. The team includes our Chief Bioengineer, Associate Engineer, GIS analyst and Lead Equipment Operator. We find that the information that we get from the landowner or manager whose experience with, and insight into the problem site, is invaluable.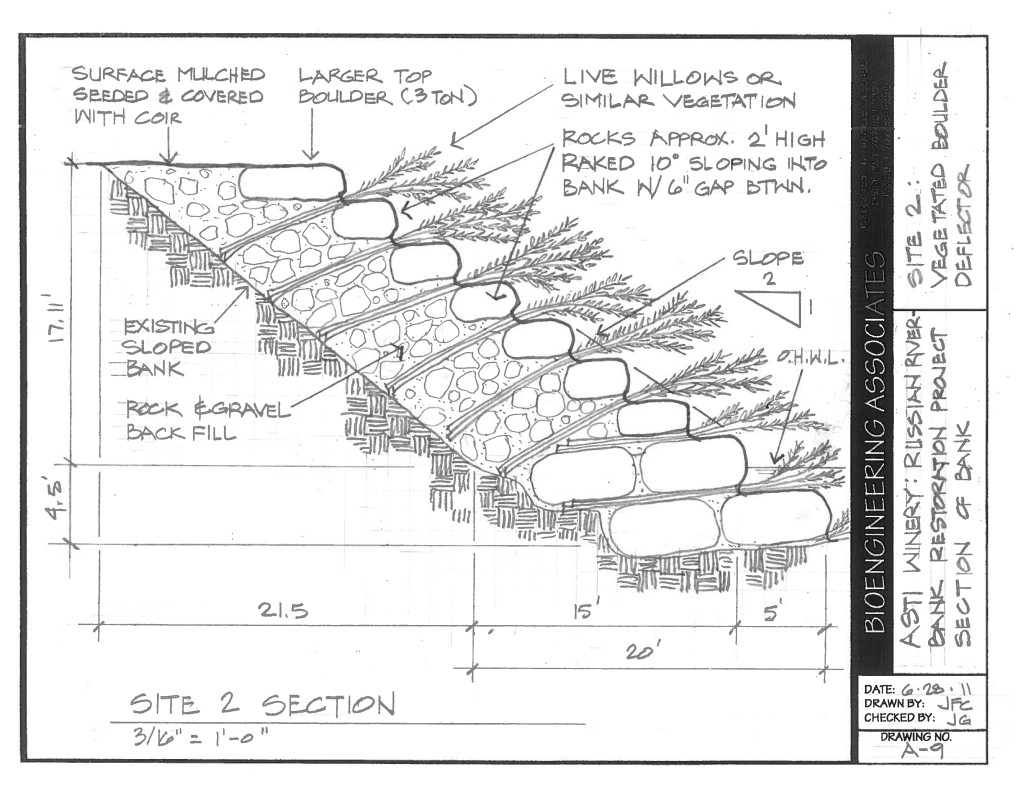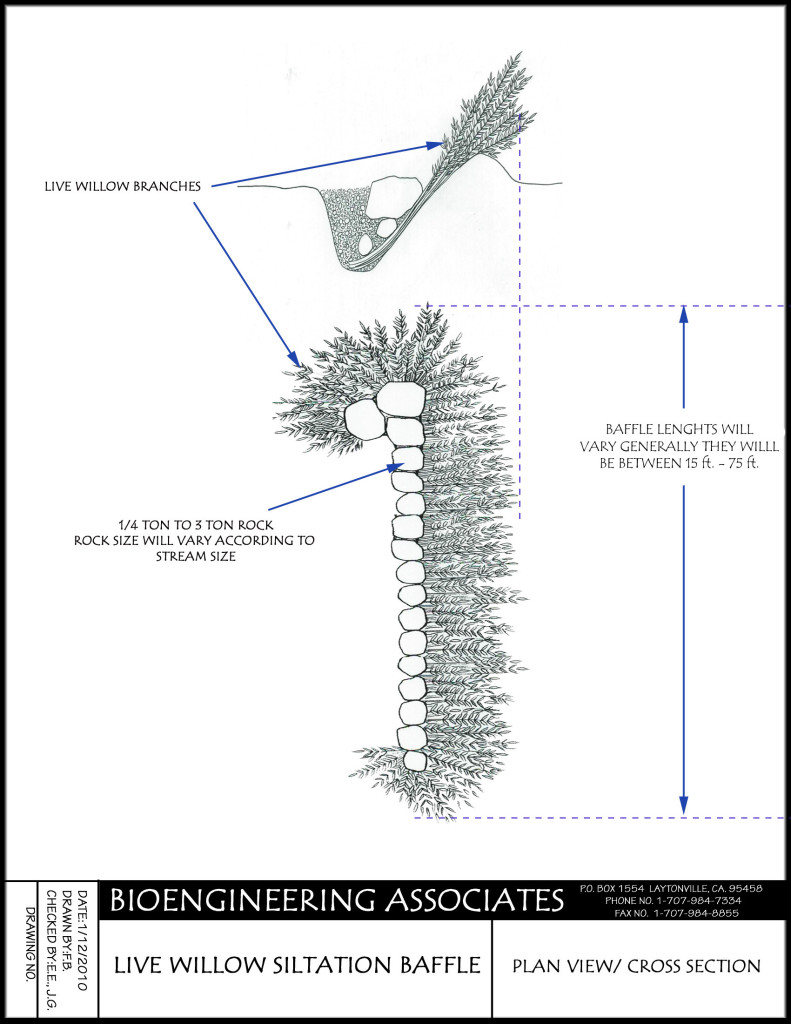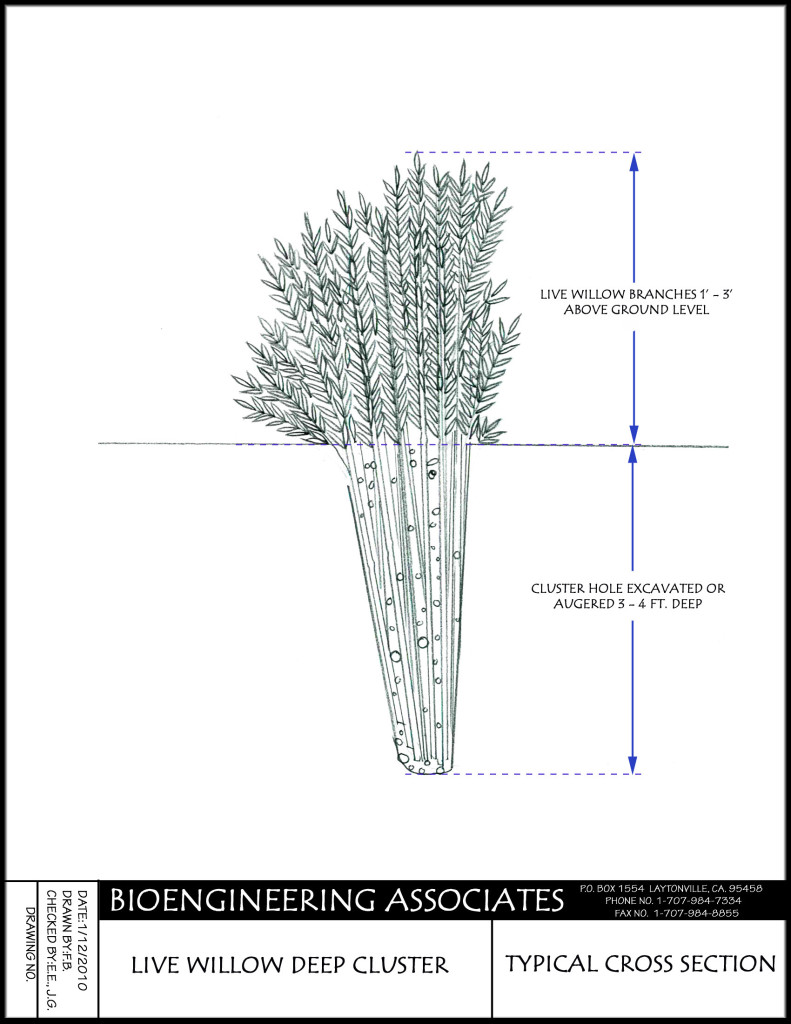 ---
CONSTRUCTION
We supply:
Skilled heavy equipment operators

Heavy equipment
Experienced construction crew labor
Crew leaders
Project management
Engineering supervision
Construction materials

Safety and sanitation equipment
---
COLLABORATION
On our largest projects we often collaborate with an engineering firm who will do the initial topographic survey and mapping. We will perform a GPS survey to create a project site design map with the location of the structures. Then, working together, we will use the engineering firm's survey data and our bioengineered design techniques to produce the blueprint for repair and restoration. When geological assessments or hydrological modelling are required they are performed by the engineering firm or independent scientists. In river and stream projects we will also bring in fisheries, wildlife, and native plants biologists as required.
When projects are far from our home base we collaborate with local firms near the job site. As an example, our recently completed project in Seaside, Oregon involved stabilizing the eroding banks of the Necanicum River Estuary along the City's Waste Water Treatment Plant. We hired a Seaside engineering firm to survey and map the site which we then overlaid our GPS design data on. We worked with two local companies on obtaining all the required permits. Terra Science out of Portland, Oregon performed the wetlands analysis, Northwest Resources out of Roseburg, Oregon performed the biological assessment. When it came time to construct, we brought in a small crew of our top guys; three hand labor crew, one excavator operator using a locally rented
excavator and our supervising engineer and associate engineer. We interviewed a number of local construction/heavy equipment companies and chose Big River Excavation out of Astoria, Oregon who supplied us with three laborers and two equipment operators running their excavator and front loader. The local crew worked under the direction of BE for the duration of the project, creating a lasting partnership between the two companies.
---
COLLABORATION WITH NATIVE AMERICAN TRIBES
We have collaborated with Native American tribes including the Pinoleville Pomo Nation, Round Valley Indian Tribes, and the Dry Creek Rancheria Band of Pomo Indians in California and the Coquille Indian Tribe in Oregon.
Working with the tribes:
We write grants to access funds available only to the tribes for resource restoration and habitat improvement within their ancestral lands.
We provide classroom training prior to working in the field to familiarize the tribal workers with bioengineering techniques used in the project.
We provide paid on-the-job training while constructing the project.
The tribal members can then use this training and knowledge to continue restoration work.